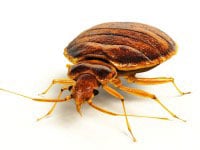 With over 5,000+ houses treated for bed bugs throughout Arizona, exterminating bed bugs is what we do best.
Phoenix Bed Bug Expert offers guaranteed bed bug extermination services through heat treatments and chemical treatments.
Bed Bug Heat Treatment
Heat kills all stages of bed bugs including adults, nymphs, and eggs with just one treatment
Non-toxic, non-chemical approach that penetrates mattresses, wall cavities, and other hard to reach places
One treatment is all it takes – then your bed bugs are gone
One Year Guarantee – if bed bugs return, you are protected with our warranty
All bed bugs are 100% eliminated following treatment, providing instant relief
Bed Bug Chemical Treatment
This method kills all bed bugs and bed bug eggs within 30 days in most cases
Treat entire home – chemical spray penetrates everything from baseboards to furniture to home furnishings, ensuring all bed bugs come in contact with chemical
Detailed treatment ensuring all cracks and crevices in furniture are treated
Bed bugs are instantly killed once they make contact with the chemical
Heat vs Chemical Treatments – What is the Difference?
If you want instant results, then heat treatment is the way to go. Using a heat treatment ensures that all beg bugs and eggs are killed off right away.
With a chemical treatment, bed bugs will only get killed once they are exposed to the chemical. The chemical treatment process is still 100% effective, but it can take around 30 days for all bed bugs and eggs to hatch and come in contact with our pesticide.
When a thorough job is done by a bed bug specialist, only one treatment is necessary.
Results 100% Guaranteed – We Will Get Rid of Your Bed Bugs
To ensure complete removal of ALL bed bugs, we offer a 1-year warranty with our heat treatment, and up to a 6-month warranty with chemical treatments. Learn More
Call Phoenix Bed Bug Expert for a free in-home inspection: (928) 440-7650
Our Priority Is To Keep You Bed Bug Free!
What our experience means to you:
With our experience; we are able to correctly perform heat treatments to give you optimal results, leaving you bed bug free. To halt the further infestation of bed bugs, a heat treatment is your answer.
Heat treatments are the permanent solution if performed safely and correctly. Once we heat each room to 150 degrees, all bed bugs and eggs will be dead. Heat treatments provide you with instant relief and eradication.
We are completely confident in our process and treatment services that we guarantee our service for up to a year.
Advantages of Hiring Phoenix Bed Bug Expert:
We eliminate all the bed bugs and eggs in your home in one day using our heat treatment services
We are totally discreet when performing our services. Rest assured that your neighbors will not know what we're doing, and we'll make sure not to disrupt your normal household routine while on the job
We only use the safest pest control products and practices. Your family and pets will not be exposed to any harmful chemicals
Only ONE treatment needed with chemical and heat treatments
ONE YEAR GUARANTEE if we treat entire structure

Bed Bug Customer Testimonial
"Never thought I would have bed bugs, but when I found out I did I searched several companies and Phoenix Bed Bug Expert was clearly the best. Loving that one year warranty. Would definitely recommend to family and friends."

Rating:5 of 5
Sincerely, Marcus M.